Party Walls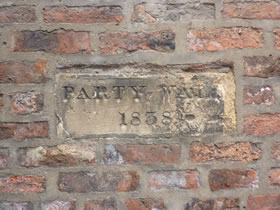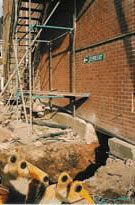 The Party Wall etc Act 1996 controls all work to party walls, party fence walls and excavations within three and six metres of an Adjoining Owner's building. In order to follow the legislation, a Party Wall surveyor should be appointed to act for either the Building Owner or Adjoining Owner.
David has acted as Party Wall surveyor for numerous Building Owners and Adjoining Owners. Originally practicing in London, David has over twenty years' experience in Party Wall legislation and has become a specialist in this area.
He is widely regarded as a Party Wall expert and gives lectures on the subject, also having had articles published in the local press. He is chairman of the Pyramus and Thisbe Club of Party Wall Surveyors and is a member of the prestigious Faculty of Party Wall Surveyors
Recent commissions include a £10 million hotel project in York involving serving over thirty Awards and the new Carnegie Pavilion at Headingley Cricket Ground. He is recognised by major companies as a Party Wall expert and acts as a retained Party Wall consultant to Barratt York Ltd. Other Party Wall clients include Cala Homes (Yorkshire) Ltd, Laura Ashley, Rushbond Retail Ltd, Antler Homes, Halifax Estates, Pontefract General Infirmary, Samuel Smith's Brewery and Nottingham City Council together with numerous private clients.
Vita, York
Building Owner Party Wall Duties in respect of Student Development comprising 650 apartments. Party Wall Awards and Scaffold Licences
Morecambe
Building Owner Party Wall Survey dealing with seven Adjoining Properties

Morecambe


"Gardiner & Theobald have worked with David at D K Brown Associates on various of projects, most recently a large retail development in Morecambe. The site was surrounded by a number of residential and commercial properties for which Party Wall Agreements were required. D K Brown Associates have successfully negotiated the required agreements with all parties in order to meet the construction programme and we would not hesitate in working with David again or recommending D K Brown Associates to others."
Bridlington
Schedule of Condition of Sea Wall on behalf of RNLI prior to construction of new Lifeboat Station
Carnegie Pavilion, Headingley
Acting for Building Owner for new Pavilion at Headingley Cricket Ground

Bridgewater Place, Leeds


Acting for Building Owner for tallest building in Leeds. Liaising with Adjoining Owner's Surveyors including HBOS and Enterprise Inns

Newquay Road Whitby


Building Owner's Party Wall Surveyor. Liaising with eight Adjoining Owners

Royal National Lifeboat Institute


Building Owner's Party Wall Surveyor for new Lifeboat Station, Whitby
Former Alders Building, Headrow, Leeds
Providing Party Wall advice to Building Owner in respect of the proposed refurbishment of this building
St Marys Gate, Sheffield


Building Owner's Party Wall Surveyor for 29 story office block situated in the centre of Sheffield

Centre for Contemporary Arts, Nottingham




Building Owner's Party Wall Surveyor dealing with 11 Adjoining Owners

Albion Place, Whitby


Building Owner's Party Wall

Surveyor liaising with 13 Adjoining Owners

Park Row, Leeds




Acting for the Building Owner, serving Awards in respect of both residential and commercial Adjoining Owners

St John's Church, Micklegate, York




Acting for the University of York, the Owner of a 16th century church which was being supported by the adjacent 1960s building which was demolished and rebuilt

Laura Ashley building, Davygate, York


Acting for Adjoining Owner whilst adjoining building was demolished and reconstructed

Heron Court development, Foss Islands Road, York


Party Wall advice, serving Notices and Awards

New construction, Dewsbury


Building Owners Surveyor with five Adjoining Owners

Longsight Manchester


Building Owners Surveyor for large Social Housing Development